Summer 2022 Program Guide
Weaving Unity: Centering Decentered Voices
JUNE – AUGUST 2022 PROGRAM GUIDE
Care.
Over the past few weeks (and really the past 2+ years), I can't help reflecting on how we show care for ourselves and others.
While it's hard to make sense of a sometimes uncaring world, I am encouraged and comforted by the consistent care that permeates all areas of 18th Street Arts Center. From our artists, to our dedicated staff, to our Board of Directors, I've watched this community show care for the practice and process of making art (as an essential component of a vibrant, just, and healthy society), as well as, for our artists in residence, our local community partners, and our global art communities (featured in our membership program, Borderless).
Our recent exhibitions explored unity and peace, and upcoming ones will examine history and protest. We care enough to have these conversations and invite all of you to join us. We will continue to find new ways to show care for one another and our mission of supporting artists; who in turn inspire, comfort, provoke, and educate us.
Take a look through our guide and please come join us this summer for our new workshops, video premieres and exhibitions and participate in these mutual acts of artistry and care.
Melissa K. Anderson
Executive/Development Assistant
UPCOMING EVENTS
*** For in-person events, masks are required at all times.
The Influencers and The Gatekeepers
Video Premiere with n00n and Marcus Civin
Part of Arts Learning Lab @ Home
Thursday, June 9, 2022 | 6 pm-8 pm
Online: Zoom
n00n and Marcus Civin will present two short animated videos—The Influencers, created in January 2022, and its sequel, The Gatekeepers, a premiere crowdsourced from 18th Street Arts Center's local and global community. Stick around after the screening for an online conversation with the artists.
The Influencers is a fictional biographical sketch of two obsessive, stylish fixtures in the art world, Margaretha and Wald, who live a sometimes quotidian and sometimes whimsical baroque lifestyle. Margaretha and Wald stress about various and impending catastrophes that combine and manifest as delusions. They associate and dissociate with their bodies, the environment, the pandemic, and each other.
In The Gatekeepers, as the pandemic rages, a self-conscious powerbroker named Sydonia hosts an exclusive party on her gothic pearl farm behind high walls and iron gates. Her attempts to remain on top turn her upside down. The Gatekeepers references class, high society, architecture, and gates in New York, Los Angeles, and other cities.
---
Postcards from Historic Broadway
Workshop with Karla Diaz
Saturday, June 18 | 1-4 PM
In- person: Virginia Avenue Park
2200 Virginia Avenue, Santa Monica, CA 90404
You're invited to a postcard workshop that honors Santa Monica's historic Broadway neighborhood, a thriving African American, Mexican American, and immigrant community that was destroyed by the construction of the Interstate 10 Freeway in the 1960s. Explore the Quinn Research Center's archive and create a postcard that highlights the underrepresented stories of this neighborhood with artist Karla Diaz.
The workshop will provide copies of archival material sourced from the Quinn Research Center's Broadway Heritage District archive. Participants are invited to cut and collage these materials into postcards that celebrate and explore local overlooked histories.
This workshop is organized by the Quinn Research Center and 18th Street Arts Center and is part of the 30th Annual Juneteenth Celebration in Santa Monica's Virginia Avenue Park.
Registration is recommended but not required.
---
Protest Poster Workshop & Exhibition Walkthrough
Related to the exhibition Imaginary Dwellings
Saturday, August 20 | 4-7 PM
In-person: 18th Street Arts Center (Airport Campus)
3026 Airport Avenue Santa Monica CA 90405
Get inspired by the exhibition Imaginary Dwellings and learn how to make your own protest poster through a stencil screen printing workshop with Self Help Graphics & Art's Barrio Mobile Art Studio (BMAS). Explore the themes of the exhibition, such as land rights, settler colonialism, forced displacement, and migration, and share the message you want to express through screen printing.
Curated by Marvella Muro and Natalie Godinez, Imaginary Dwellings addresses the systemic inequities that perpetuate housing insecurity for oppressed peoples. This event will also feature walkthroughs of the exhibition with the curators. Plus, Market Exchange vendors will be onsite selling their artisanal goods.
---
VISITING ARTISTS IN RESIDENCE
Ranu Mukherjee is an American artist of Indian and European descent. She makes hybrid work in painting, moving image, and installation to build new imaginative capacities, guided by the forces of ecology and non-human agency, diaspora and migration, motherhood, and transnational feminisms. Mukherjee earned her MA in Painting from the Royal College of Art, London and BFA in Painting with a minor in Film from Massachusetts College of Art, Boston. She is a co-founder of media collective 0rphan drift and Chair of Film at California College of the Arts. Learn more here.
Rashaad Newsome's work creates a new field that rejects classification by blending several practices, including assemblage, sculpture, film, photography, music, computer programming, software engineering, community organizing, and performance. Using the diasporic traditions of improvisation, he pulls from the world of advertising, the internet, art history, and Black and queer culture to produce counter-hegemonic work that walks the tightrope between creative computing, social practice, abstraction, and intersectionality. Assemblage acts as a theoretical, conceptual, and technical method to construct a new cultural framework of power that does not find others' oppression necessary. Newsome's work celebrates Black contributions to the art canon and creates innovative and inclusive forms of culture and media. Newsome's residency is supported by LACMA's Art + Technology Lab program. Learn more here.
Po-Hao Chi is an interdisciplinary practitioner who works at the fusion of art, music, and technology. His practice predominantly involves cybernetics, sonic agency, self-organization, and connectivity. This stems from the fascination with boundaries and guidelines to associate diversities in everyday life, ranging from conceptual to virtual art, software to hardware, performance to installation. His recent research aims to raise awareness of "internetworked" systems by turning daily usages of technology into performative gestures, exploring collaborative capacities between humans and artifacts with the evolving connectivity. Learn more here.
Shirley Villavicencio Pizango is an artist based in Ghent whose practice includes painting, ceramics, textile. Villavicencio Pizango primarily works with live models and portrays her sitters surrounded by lush vegetation amidst textiles, pottery and geometric forms reminiscent of Incan sources. The artist rejects conventional perspective and uses vivid colors, often inspired by other cultures. Through the use of the painterly process, she creates an intimate dialogue with her subjects. And yet, a subtle political message is hidden—her position as a woman, and female artist, as well as her background, are all recurring themes. In this way she stands up to conventional exoticism, and the repressed (or sexualized) position of women in Western art history. Villavicencio Pizango's residency is supported by the Steve Turner Gallery. Learn more here.
Pei-Chi Kuo is a graduate from the master's degree in New Media Art at the Taipei National University of the Arts. Her work experiments with the possibilities of sound art. In 2012, she began developing her "Sound Portrait" series, which combines music, sound, and visual art. She has a talent for taking the interpersonal relations of politics, power, and contradictions, and turning that into artwork. Her creations address Taiwan and the International—whether it is the cross-strait issues or the relationships that exist within international politics—both reflect contradictions and conflicts of Taiwanese self-consciousness. Kuo's residency is supported by the Taiwan Academy. Learn more here.
---
EXHIBITIONS
Enjoy past and current exhibitions here.
ON VIEW
Radical Propagations
A group exhibition curated by Maru García
Participating artists: Alberto Tlatoa, Lucía Monge, Rashonda Bartney, Rebecca Youssef, and Yrneh Gabon
Propeller Gallery
March 21-July 30, 2022
Just as a plant is propagated by splitting and rooting, Radical Propagations includes the work of artists and activists whose practices focus on the creation of spaces for regeneration.
This exhibition and the research leading up to it is made possible by the Artists At Work program, a collaboration between THE OFFICE performing arts + film and the LA County Department of Arts and Culture; the City of Santa Monica, and 18th Street's generous community of donors. Many thanks also to the thought partnership of Santa Monica's Sustainable Works.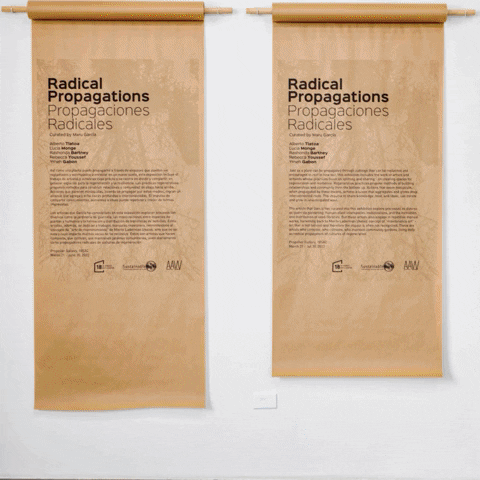 UPCOMING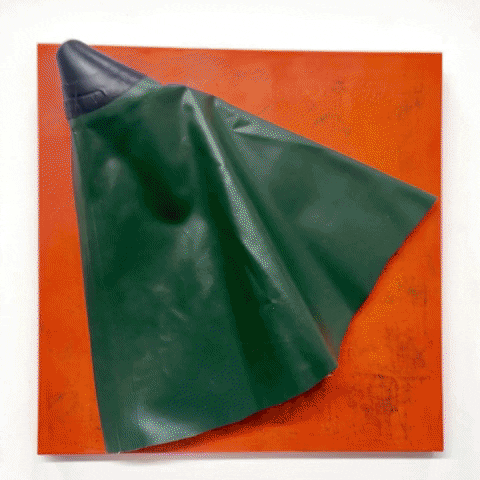 Imaginary Dwellings
A group exhibition curated by Marvella Muro and Natalie Godinez
Participating Artists: Ameeta Nanji, Alvaro Marquez, David John Attyah, Dewey Tafoya, Favianna Rodriguez, Garland Kirkpatrick, Helvetica Jones, Irwin Sanchez, Jackie Amezquita, Jerolyne Crute, Jesus Barraza, Karen Fiorito, Lorain Khalil Rihan, Luciana Abait, Marianne Sadowski, Mark Young, Mustafa Ali Clayton, Naguals Press, Nansi Guevara, Raoul De La Sota, Ricardo Mendoza, S.A. Bachman, Sandow Birk, Sandra Fernandez, Sovanchan Sorn, Votan Henriquez, Weston Takeshi Teruya, and Zeke Peña
Slipstream Galleries
July 25 – December 3, 2022
Imaginary Dwellings addresses the systemic inequities that perpetuate housing insecurity for oppressed peoples. Beyond exemplifying realities such as land rights, settler colonialism, forced displacement, and migration, the exhibition demonstrates humanity's adaptability, resistance, and perseverance in transforming new environments into a home.
This exhibition is made possible by the City of Santa Monica and 18th Street's generous community of donors. Many thanks to Self Help Graphics and Art, Strategic Actions for a Just Economy (SAJE), and the Center for the Study of Political Graphics for the production and archive of artworks.
---
ARTISTS IN RESIDENCE PROFESSIONAL DEVELOPMENT
AND STUDIO VISITS
18th Street is excited to continue and expand our Professional Development and Studio Visit programs for our artists in residence. This quarter we will be hosting sessions with Peter Wu+, curator of EPOCH gallery; Angela Washko, artist and professor at Carnegie Mellon University; Kris Kuramitsu, Senior Curator at Large at the Mistake Room; and Nicholas Barlow, Curatorial Assistant at the Hammer Museum. Robin Cembalest, former longtime editor of ARTnews, will be teaching Arts Communications Essentials, a webinar series for artists, once a month from June to October 2022.

To be an artist in residence at 18th Street Arts Center, apply here.
Borderless is 18th Street Arts Center's special membership program on Patreon.
As a member, you get access to exclusive Borderless program content and events, a full color print of 18th Street Arts Center's catalogue, access to professional development workshops and trainings for artists, exhibition tours, and more!
Learn more about Borderless and each level's perks here: https://www.patreon.com/18thstreetarts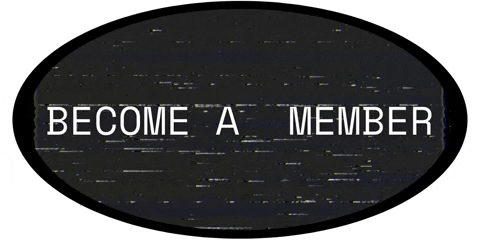 The following Professional Development and Creative Roundtable virtual programs are for artists in residence at 18th Street Arts Center and for Borderless members on the Arts Professional tier and above!
PROFESSIONAL DEVELOPMENT WEBINARS
Designed for arts professionals of all levels, this webinar series with Robin Cembalest, former longtime editor of ARTnews, offers training in essential communications skills in a collegial setting. Webinar sessions on content strategy, social media, elevator pitches, artist statements, and promotion share strategies, best practices, and offer valuable one-on-one-feedback. Sessions in this 2022 series are scheduled for June 9, July 14, August 11, September 15, and October 13. All will be online over Zoom and will not be recorded. Learn more here.
Session 1: Launching Your Content Strategy
Thursday June 9 | 12 pm-1 pm PT
Websites, mailing lists, and social media: artists today have to produce more promotional content than ever before. This introductory class shows artists how to craft their message and disseminate it across various platforms.
Session 2: Social Media for Artists
Thursday July 14 | 12 pm-1 pm PT
Covering Facebook, LinkedIn, Twitter, and Instagram, this class provides an overview of best practices across social media platforms. The class explains how to start and maintain a social media strategy, craft profiles, build networks, and more.
Session 3: Crafting Your Elevator Pitch
Thursday, August 11 | 12 pm-1 pm PT
Can you describe your art and projects in 30 seconds? This spoken-word workshop provides exercises and tips for developing the classic Elevator Pitch.
Check out the rest of the sessions here.
---
CREATIVE ROUNDTABLES
---
Thank you to our generous supporters!