Weaving Unity: Centering Decentered Voices
SEPTEMBER – DECEMBER 2021 PROGRAM GUIDE
To receive this newsletter over email, sign up here.
Lea esta guía del programa en español aquí.
Though nothing prepares you for something like a pandemic, I have been reflecting recently that working with (and employing) artists has effectively trained us as an organization to be flexible and resilient. These are both extremely useful skills in our current environment. The artists we work with are constantly pushing the boundaries of what is possible or practical, thinking completely outside of the box, and asking us to repeatedly question our status quo.
As a result of this constant flexing, this past year we have expanded the reach of our programming dramatically, developing unique new content designed for international audiences, such as our bilingual Arts Learning Lab @ Home series, and our Borderless series commissioning new films about global artist networks. This is fitting, since for over 20 years we have had international artists living and working in residence on our campus, growing into a vast global network of alumni from 70+ countries around the world.
As our digital presence has necessarily exploded, we are finally prepared to fully serve that expanding global audience, sharing what makes us unique as an artistic community and artist support organization. We are thrilled to launch our Borderless membership via Patreon, which is the next iteration of our membership program that launched in 2020. With full libraries of artist talks, panels, performances, arts educational workshops, and our exclusive Borderless+ blog that will now ONLY be available to our members, this treasure trove can be accessed by art workers everywhere who value what we do and consider themselves a part of our community — wherever they might call home.
I write in a strange time — a wake up call that this pandemic is not over, that the vulnerable (our elders, our children) still rely on us to be cautious, and careful. But we continue to find new ways to program with joy and exuberance, reflect on what makes our community strong, and interweave the fibers of our being so that we can imagine a world of greater interconnection, and empathy.
Sue Bell Yank
Deputy Director
CALENDAR OF UPCOMING EVENTS
For this workshop, we will be building drawings from the everyday world around us with artist, educator, designer, and fabricator Trevor Amery! We will discover the surfaces and objects that make up our environment, from leaves and palms to floor tiles and drying racks, which we will then translate into drawings through rubbing. It will be a process of discovery, experimentation, play, and collage.
Materials: tracing paper, crayons, scissors, glue
* This event will have live Spanish interpretation for Spanish speaking or bilingual participants.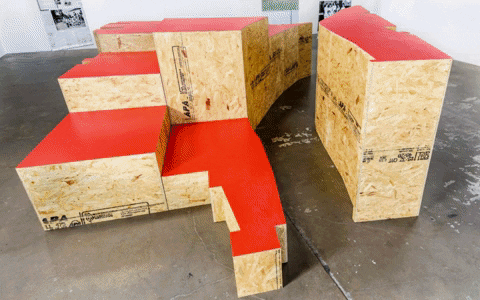 In this one-day immersive sound installation as part of Danish artist Maj Hasager's solo exhibition Three Structures Touching, the composition by Ask Kaereby unfolds as an investigation of space, sound, and place—where community engagement is the starting point. The composition consists of sounds from the local surroundings in the 90404 area of Santa Monica, and some of the sound material was collected by 'local ears': members of the Santa Monica Youth Orchestra (SMYO) who recorded sounds in their neighborhood and later interpreted them through their acoustic instruments. These sounds will undergo severe processing so that new expressions and moods emerge, expanding our notions of time and space. The new experimental composition will be premiered as a one-day immersive spatial audio speaker set-up. Visitors are welcome to come experience the immersive soundscape on site at 18th Street's Airport Campus throughout the afternoon of September 11 from 1-5 PM, and then view the exhibition in the Propeller Gallery.
This is a live, in-person event. Masks will be required and LA County social distancing guidelines will be followed. Please register for this event. Note that capacity is limited to 12 people at a time in the gallery, first come first served.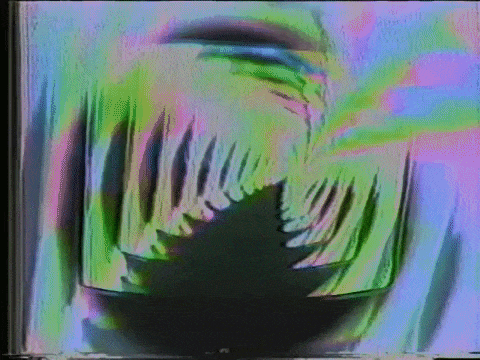 Over the decades, both the international Association for Computing Machinery (ACM) SIGGRAPH and Los Angeles SIGGRAPH have presented, and/or collaborated with a number of artists and arts organizations, including multiple times with EZTV. ACM SIGGRAPH is an international community of researchers, artists, developers, filmmakers, scientists, and business professionals who share an interest in computer graphics and interactive techniques.
As a way of building a dialogue as well as awareness of SIGGRAPH's role in the LA arts community, starting in September 2021 and continuing for the next four years, an annual event focusing on new work by current digital artists as well as retrospective recollections and re-presentations of classic work from the last 40 years is being inaugurated.
Presenters: Dave Curlender, Dr. David S. Goodsell, David Em, Coco Conn, Vibeke Sorensen, Michael J. Masucci, Joan Collins
This event will coincide with a research project on early EZTV's history, being conducted by Gaspard Nectoux who will be visiting LA from Paris in residence at 18th Street Arts Center.
Ranu Mukherjee and Hope Mohr | Imagining Futures | Three Part Workshop
Saturday, September 18, 2021 | 1-5 PM | Workshop #1: RUPTURE AS A CHARACTER
Saturday October 23, 2021 | 1-5 PM | Workshop #2: CULTIVATING RESILIENCE
Saturday, November 13, 2021 | 1-5 PM | Workshop #3: WORLD BUILDING: IMAGINING THE FUTURE
In-person | 18th Street Arts Center's Olympic Campus
1639 18th Street
Santa Monica, CA, 90404
Apply here by September 3 to participate: https://18thstreet.org/event/imagining-futures-2021/2021-09-18/
Imagining Futures is an embodied storytelling and creative world-building workshop for immigrants and refugees co-facilitated by choreographer Hope Mohr and visual artist Ranu Mukherjee. This three part series will explore, through creative practice, themes of rupture, resilience, and world building. In a safe space, we will ground ourselves in our bodies and in sensation, explore experiences of rupture, and give voice to what sustains us. The process will center experiences of rupture as a form of expertise essential to our time and as a catalyst for imaginative capacity and joy.
Through movement, drawing, and writing exercises, these workshops will engage a group of people who, through circumstances and legacies, have become experts in reinventing their lives. Imagining rupture as a character that changes over time, we connect with its lessons, summon our personal sense of continuity, and build visions of possible futures. We envision how we want to live and create embodied languages of resilience and power.
Snacks and Beverages will be provided.
This workshop will happen over a series of three Saturday afternoons. Priority will be given to participants who can commit to all three sessions, but drop-ins will also be considered.
All participants will be paid $100 per session.
As needed, all COVID precautions, including distancing and masks, will be observed in order to ensure participant safety. Workshop facilitators are fully vaccinated. Because of the nature of the work we will be doing together, we ask that all participants be fully vaccinated.
* This event will have live Spanish interpretation for Spanish speaking or bilingual participants.
Repeat after me: An online screening and conversation
With artists Jennifer Chia-ling Ho, Tzu-Huan Lin, Dan S. Wang, and Siru Wen
Part of Jennifer Chia-ling Ho's exhibition How are you?
Friday, September 10, 2021 | ONLINE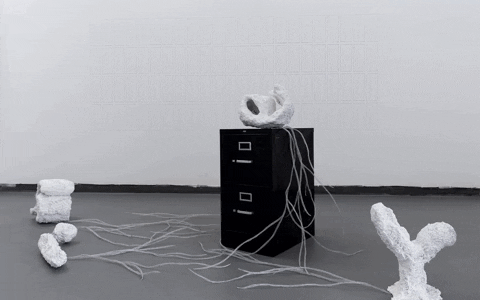 As part of Jennifer Chia-ling Ho's exhibition How are you?, artists Jennifer Chia-ling Ho and Tzu-Huan Lin will share their production concepts and processes of their collaborative video work, a 'dialogue' using found footage that reflects their experiences on communication and language learning. Artist Dan S. Wang, who extensively uses language in his work, and Siru Wen, who intentionally avoids using language in her work, will also join the conversation. This screening and conversation will premiere online on September 10, 2021.
18th Street Art Center's 2021 Virtual Gala
An evening honoring essential arts workers evolving wellbeing, culture, and community life in LA
Saturday, November 6, 2021 | 5-6 PM
ONLINE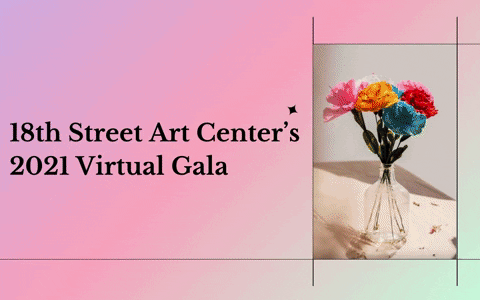 Join us and our host, musician Shirazette Tinnin, in uplifting and honoring essential arts workers evolving wellbeing, culture, and community life in Los Angeles in an evening of music, video art, and more! Throughout the gala program, we will be honoring Kristina Wong, performance artist and founder of Auntie Sewing Squad, artist, educator, and curator Asuka Hisa, and Bill and Carolyne Edwards, founders of the Quinn Research Center. This will be accompanied with a video art program curated by special guest, Asha Bukojemsky of Marathon Screenings and musical performances by jazz musician Shirazette Tinnin.
Access to the gala, along with a variety of additional benefits, like a limited edition print by Rodrigo Valenzuela, will be available to everyone who joins our new Borderless membership platform on Patreon as a subscriber! You can join for as little as $5/month.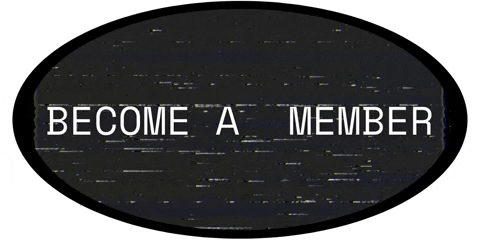 Pop-Up Artisan Market & Holiday Celebration
Part of Cog•nate Collective's exhibition Manos a la Obra
Saturday, December 4, 2021 | 1-5 PM
3026 Airport Avenue, Santa Monica, CA, 90405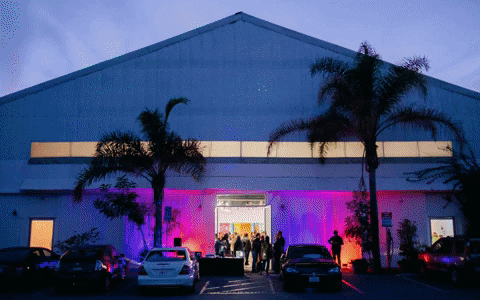 Join us for a community celebration of craft and art at the Manos a la Obra pop-up Artisan Market! This outdoor market will feature different products produced and/or sourced by local artisans who have been collaborating with Cog•nate Collective to establish a community-led public market in Santa Monica. Visitors are also invited to view the exhibition in the Propeller Gallery.
The exhibition ​​Manos a la Obra gathers projects created in long-standing and speculative public marketplaces in the Tijuana-Los Angeles transborder region, continuing Cog•nate Collective's interest in documenting transnational economic and cultural networks of exchange at the scale of the local.
In this latest body of work, the artists and their collaborators stage dialogues between the handmade and the mass-produced, between craft and second-hand goods­, through a series of conceptual/sculptural gestures that are inspired by the labor that artisans and vendors undertake to transform material and socio-economic conditions.
Thank you to our generous supporters!
NEW ARTISTS IN RESIDENCE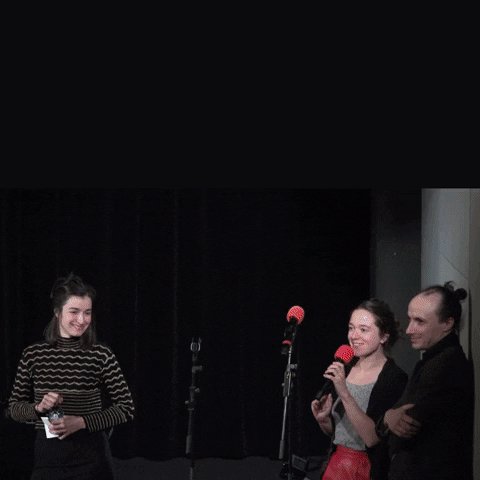 Sibylle de Laurens and Gaspard Nectoux
Visiting Artist | France
September 1-29, 2021
Gaspard Nectoux is a film critic and researcher from Paris, France. His writings have been published in Cahiers du cinéma, Trafic, Débordements, Études, SoFilm and Images documentaires. Sibylle de Laurens is a researcher, a curator, and a web developer who lives in Paris. Her study of the forms and systems of production involving technological tools started with a research project devoted to the American non-profit "Experiments in Art and Technology". Sharing a common and complementary interest in the EZTV archives, the two scholars, along with colleague Pascaline Morincôme, are now working collectively on documenting the history and production catalog of the structure of EZTV. This residency is generously supported by the Kate Johnson Digital Archeology Award.

Learn more here.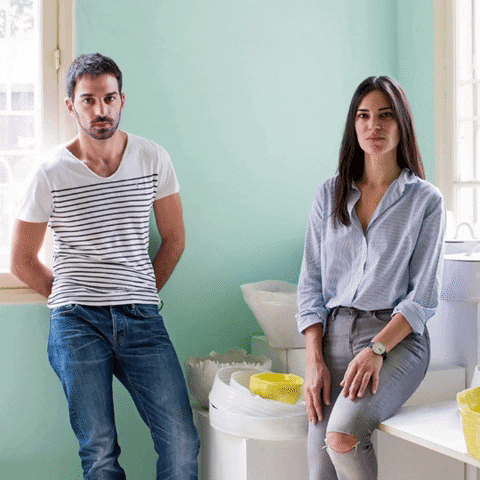 Mary-Lynn & Carlo Massoud
Visiting Artists | Lebanon
September 7-29, 2021

Marylynn Massoud's creations focus on distortions and imperfections, the natural results of a handmade approach. Having studied ceramics at France's La Manufacture de Sevres, her work shifts between architectural interiors, sculptural pieces, and homeware. Carlo Massoud is a designer and architect with a multidisciplinary studio based in Beirut. He creates unique interiors through a close collaboration with clients, mixing vintage pieces, bespoke objects, and architectural elements. The Massoud siblings have been experimenting with innovative approaches to common objects since 2016. Their hands-on approach is guided by fun and trial and error. Every collection brings together the clashing yet harmonizing styles of the brother and sister duo, with Marylynn's handmade ceramic work complementing Carlo's careful pre-production obsession. This residency is generously supported by House of Today.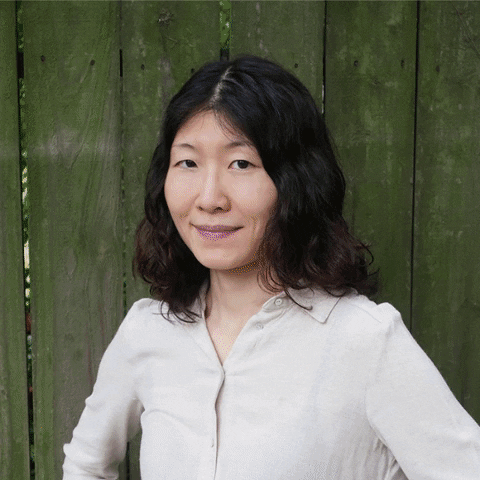 Ling-Lin Ku
Visiting Artist | Taiwan
October 1-December 29, 2021
Ling-lin Ku's studio is a playground—an alchemical composition of the world around her. Playing between electronic data and tangible materials through digital fabrication, her work references quotidian objects, including food, body parts, and commercial products. While upending our relationship with the known, through the use of proximity, scale, texture, display structures, and material, the work slips in and out of categorization—creating a new way in which we come to understand objecthood. Ling-lin is a Taiwan born, U.S. based multimedia artist. She received her MFA from University of Texas at Austin and BFA from Virginia Commonwealth University. This residency is generously supported by Taiwan Academy Los Angeles, and the Ministry of Culture, Taiwan.
EXHIBITIONS ON VIEW
Enjoy past and current exhibitions here.
WE ARE OPEN! Please sign up for an appointment here.
UPCOMING EXHIBITIONS:
Manos a la Obra
Cog•nate Collective
Propeller Gallery
October 25, 2021 – February 5, 2022
Featuring collaborative gestures with Santa Monica artisans and vendors, Manos a la Obra ponders on the establishment of a community marketplace as a platform for self-determination and collective agency.
This exhibition is made possible by the City of Santa Monica, the Los Angeles County Department of Arts and Culture, and 18th Street Arts Center's generous community of donors.
Weaving Unity
Curated by Frida Cano
Slipstream Galleries + Glider Wall
November 1, 2021 – February 5, 2022
Bárbara Santos, Claudia Concha, Ni'Ja Whitson, Enid Baxter Ryce, and Antonio José Guzmán
Weaving Unity highlights the knowledge of our human and non-human ancestors in contemporary visual artworks by creators from around the globe, tracing the invisible connections between the past and the present, and envisioning an interconnected future. The selected projects in this exhibition seek to draw connections between Indigenous Knowledge and contemporary Western cultures.
This exhibition is made possible by the City of Santa Monica, the Los Angeles County Department of Arts and Culture, and 18th Street Arts Center's generous community of donors.
The Practice of Disguise
Ling-Lin Ku
Atrium Gallery
November 15 – December 17, 2021
The Practice of Disguise features Ling-Lin Ku's new work that reflects on opposites and disguise, and upends our relationship to the known.
This exhibition is sponsored by Taiwan Academy in Los Angeles and the Ministry of Culture of Taiwan.
CURRENTLY ON VIEW:
Recovery Justice: Being Well
Projects by 18th Street Artists facilitated by Sara Daleiden
March 8 – September 10, 2021
Slipstream Galleries and Glider Wall
Participating artists: Sara Daleiden, Nicola Goode, Susie McKay Krieser, Marcus Kuiland-Nazario, M Susan Broussard, Lionel Popkin, Yrneh Gabon Brown, Lola del Fresno, Debra Disman, Melinda Smith Altshuler, Gregg Chadwick, Luciana Abait, Deborah Lynn Irmas, Rebecca Youssef, and Dan S. Wang.
This collage of self-organized artist projects highlights the recent circumstances that have evolved during the pandemic through sculptural, photographic, painting and video work. These include three large-scale vinyl murals from Lola del Fresno, Yrneh Gabon Brown and Susie McKay Kriesre, and Luciana Abait on the outdoor Glider Wall.
This exhibition is generously supported by Art of Recovery, an initiative of the City of Santa Monica Cultural Affairs, santamonica.gov/arts/artofrecovery, with additional support from Los Angeles County's WE RISE LA program.
Three Structures Touching
Maj Hasager and the Quinn Research Center
Propeller Gallery
July 26 – October 2, 2021
Three Structures Touching is Copenhagen-based Maj Hasager's solo exhibition, referencing the long-standing goal to have important sites of the Santa Monica Black experience officially recognized as places of cultural significance.
This exhibition is generously supported by the Danish Arts Foundation, the National Endowment for the Arts, and generous 18th Street Arts Center donors.
How are you?
Jennifer Chia-ling Ho
Atrium Gallery
August 16 – September 24, 2021
How are you? revolves around Jennifer Chia-ling Ho's reflections between language and identity. The exhibition explores the sense of belonging, nationality, and the complex and sometimes conflicted experience of immigrants.
This exhibition is sponsored by Taiwan Academy in Los Angeles and the Ministry of Culture of Taiwan.
Our Stories: Revisit the Past & Reimagine Our Future
Co-curated by Joey Tong and Krystal M. Ramírez
Hop Space
August 2, 2021 – January 15, 2022
Participating artists: M Susan Broussard, Dan Kwong & Paulina Sahagun, Ameeta Nanji, Yrneh Gabon, and Gregg Chadwick.
The artworks presented in Our Stories: Revisit the Past & Reimagine Our Future challenge injustices with the narratives they bring forth. The works highlight the varying hardships ranging from Black Americans to native tribes originated in India. By doing so, the exhibition unites each narrative through shared battles that have stemmed from the same systematic issues, such as patriarchy and racism.
ARTISTS IN RESIDENCE PROFESSIONAL DEVELOPMENT AND STUDIO VISITS
18th Street is excited to continue and expand our in-person Studio Visit and Professional Development programs for our artists in residence. Last quarter we had Alma Ruiz, Senior Fellow, Center for Business & Management of the Arts at CGU; Carol Stakenas, curator; Allyson Unzicker, Associate Director & Curator University Art Galleries at UCI, and a series of professional development workshops led by Ami Davis, Executive Director at New Museum Los Gatos.

This upcoming quarter we have guests Maru Garcia, Curator and Artist; Irene Georgia Tsatsos, Director of Exhibition Programs and Chief Curator at Armory Center for the Arts; and Ciarra Ennis, Director and Curator of Pitzer College Art Galleries.
To be an artist in residence at 18th Street Arts Center, apply here.
Borderless is a special membership program featuring quarterly introductions to artist communities around the world. Join by becoming a member on our Patreon!
As a member of Borderless, you get access to the members portal, which will grant you access to exclusive Borderless program content and events, including upcoming Borderless programs and recordings of past programs, like an introduction of the visual art scene in Yogyakarta, Indonesia, the first iteration of Borderless created by artist Mella Jaarsma, founder of Cemeti Institute, and an introduction to Lebanon's visual art and design scene, the second iteration of Borderless organized by House of Today.
In addition, membership to any tier on Patreon will grant you access to our 2021 virtual gala!