Inhabiting the GeoSphere
SEPTEMBER – DECEMBER 2022 PROGRAM GUIDE
The last two years have been difficult for all of us, and laying a secure and stable foundation for this organization has never been more important.
One of the many incredible things about 18th Street is our commitment to "Inhabiting the Geosphere", as evidenced by Dear Future, our current exhibition and Ranu Mukherjee's first solo exhibition in Los Angeles.
In this exhibition, Mukherjee contemplates forests as sites of survival, biodiversity, non-human agency, indigenous struggle, and interspecies communication. In her speculative process, an emergent urban forest connects visions of an ecological future with histories of colonization and the lush internal spaces of longing, desire, and the imagination.
The future for 18th Street is rife with potential. As a community that believes in the transformative power of the arts, there has never been a better time to strengthen relationships and raise philanthropic support and we invite you to join us.
Joyce LaBriola
Development Manager
UPCOMING EVENTS
*** For in-person events, masks are required at all times.
VISITING ARTISTS IN RESIDENCE
---
EXHIBITIONS
Enjoy past and current exhibitions here.
ON VIEW
---
---
ARTISTS IN RESIDENCE PROFESSIONAL DEVELOPMENT
AND STUDIO VISITS
18th Street is excited to continue and expand our Professional Development and Studio Visit programs for our artists in residence. This quarter we will be hosting sessions with Peter Wu+, curator of EPOCH gallery; Becky Koblick curator and director of Altman Siegel, San Francisco; Holly Jerger, senior exhibitions curator at Craft Contemporary (formerly Craft & Folk Art Museum) in Los Angeles; and Erika Anderson, ED at Sarah Myerscough Gallery, London. Robin Cembalest, former longtime editor of ARTnews, will be teaching Arts Communications Essentials, a webinar series for artists, once a month from June to October 2022.

To be an artist in residence at 18th Street Arts Center, apply here.
Borderless is 18th Street Arts Center's special membership program on Patreon.
As a member, you get access to exclusive Borderless program content and events, a full color print of 18th Street Arts Center's catalogue, access to professional development workshops and trainings for artists, exhibition tours, and more!
Learn more about Borderless and each level's perks here: https://www.patreon.com/18thstreetarts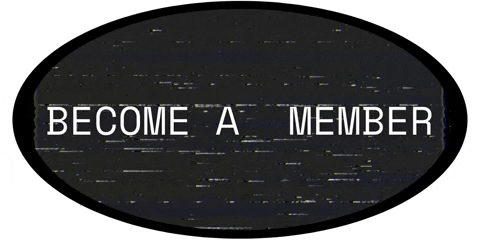 The following Professional Development and Creative Roundtable virtual programs are for artists in residence at 18th Street Arts Center and for Borderless members on the Arts Professional tier and above!
PROFESSIONAL DEVELOPMENT WEBINARS
Designed for arts professionals of all levels, this webinar series with Robin Cembalest, former longtime editor of ARTnews, offers training in essential communications skills in a collegial setting. Webinar sessions on content strategy, social media, elevator pitches, artist statements, and promotion share strategies, best practices, and offer valuable one-on-one-feedback. Sessions in this 2022 series are scheduled for June 9, July 14, August 11, September 15, and October 13. All will be online over Zoom and will not be recorded. Learn more here.
Session 4: Writing Your Artist Statement
Thursday September 15 | 12 pm-1 pm
Online: Zoom
Call it your bio, "about blurb," or statement: Every creative professional needs a paragraph (or two) that sums up their practice. Using examples from various artists, the class offers templates for describing your art practice in about 150 words.
Session 5: Promoting Yourself and Your Art
Thursday October 13 | 12 pm-1 pm
Online: Zoom
This final class in the series unites lessons from the first four to focus on the art of self-promotion. Whether you have a show coming up or you're trying to get one, this workshop gives you strategies to attract the interest of galleries, journalists, curators, collectors and other influencers.
Check out the rest of the sessions here.
---
CREATIVE ROUNDTABLES
---