Creative Roundtable: NFT AMA (ask me anything) with Anuradha Vikram and Peter Wu+
March 17, 2022 @ 12:00 pm

-

1:00 pm
Creative Roundtable: NFT AMA (ask me anything) with Anuradha Vikram and Peter Wu+
Thursday, March 17 | 12-1 PM
Join Anuradha Vikram, curator, and Peter Wu+, curator at EPOCH gallery, in an AMA (ask me anything) around NFTs and their potential for artists and arts organizations. They will discuss some practicalities of NFTs- from contracts and production to distribution; and some of the traps of the virtual and crypto space. 
To get familiar with the topic of NFTs before this Creative Roundtable, read this article: https://medium.com/@niltonheck/an-anatomy-of-an-nft-art-collection-in-tezos-chapter-1-the-basics-around-blockchain-crypto-3417752fc6fd
ABOUT THE CURATORS:
Anuradha Vikram is a Los Angeles-based writer, curator and educator. She is the author of "Decolonizing Culture," a collection of seventeen essays that address questions of race and gender parity in contemporary art spaces (Art Practical/Sming Sming Books, 2017). She has written for Los Angeles Review of Books, ARTnews, Leonardo, KCET Artbound, Artillery, Hyperallergic, Daily Serving, Art Practical, The Brooklyn Rail, and OPEN SPACE (the SFMOMA blog), and the Paper Monument collection "As radical, as mother, as salad, as shelter: what should art institutions do now?" Anuradha is faculty in the UCLA Department of Art and USC Roski School of Art and Design and serves as an Editorial Board member for X-TRA, an editor for MhZ Curationist, and an editor for X Topics, a subsidiary of X Artists' Books. She has held curatorial positions at 18th Street Arts Center, UC Berkeley Department of Art Practice, Headlands Center for the Arts, Aicon Gallery, Richmond Art Center, and in the studio of artists Claes Oldenburg and Coosje van Bruggen.
Peter Wu+ generates artworks and immersive environments utilizing modeling and rendering software, projection mapping, 3D printing, and machine learning. Through speculative fiction, Wu+ investigates our estrangement associated with technological advancement and modernity. Wu+'s work examines how technology can alter and influence our perceptions of identity, reality, and history. In 2020, he founded and created EPOCH, an artist-run virtual experiment that functions as an inclusive community building platform inviting established and emerging artists working in both digital and analog mediums to participate. Being primarily artist-centric, EPOCH has established itself as a virtual destination that challenges the status quo with its critical and innovative approach to curation and exhibition building.
This virtual program is for artists in residence at 18th Street Arts Center and for Borderless members on the Arts Professional tier and above.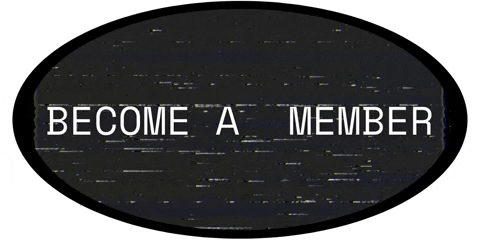 Artists in residence at 18th Street Arts Center, get the Zoom link in the Artist Portal.
Borderless members, get the Zoom link on Patreon or on the Borderless membership portal.
Related Events