Creative Roundtable: Irene Campolmi
October 20, 2022 @ 12:00 pm

-

1:00 pm
Creative Roundtable: Irene Campolmi
Thursday October 20 | 12 pm-1 pm
Online: Zoom
Join Irene Campolmi, Copenhagen-based curator, for a friendly meet and greet. 
This virtual program is for artists in residence at 18th Street Arts Center and for Borderless members on the Arts Professional tier and above.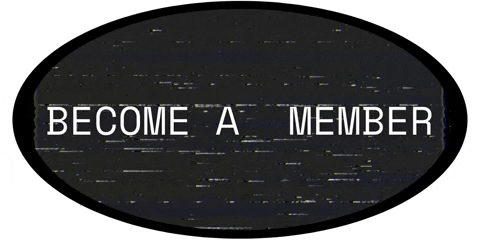 Artists in residence at 18th Street Arts Center, get the Zoom link in the Artist Portal.
Borderless members, get the Zoom link on Patreon or on the Borderless membership portal.
ABOUT IRENE CAMPOLMI:
Irene Campolmi is a Copenhagen-based curator, working on exhibitions investigating and questioning colonial histories in different geographies, and the ethics related to identity issues and queer forms of living. Since 2019, she is the Head Art Program and Curator of Enter Art Program, a publicly funded satellite program of performances and talks in conjunction with Enter Art Fair. Currently, she's employed at CC- Copenhagen Contemporary as the curator and researcher of the exhibition and research project "Yet, it Moves!" at Copenhagen Contemporary, a project awarded the Bikuben Vision Award 2021, Denmark's most prestigious curatorial award. She is also working on the exhibition "Realistic Utopias- An archive of the Future" at KØS- Museum for Public Art in Denmark.
In 2022, she has been the Guest Curator of the International Performance Festival "Walk&Talk 11" in Ponta Delgada, San Miguel, in the Azores Islands and the Co-Curator of the Performance Festival Art In A Day together with the Copenhagen art agency, Creator Projects. 
She has worked as an independent curator and a researcher for ten years within art museums and institutions across the world, including the Museum of Art in Joliette, Canada; The Power Plant, Toronto; MAAT, Lisbon; Copenhagen Contemporary, Copenhagen; MAH, Terceira; Kunsthal Charlottenborg, Copenhagen, and the 58th Venice Biennial where she co-curated the Estonian Pavilion "Birth V. Hi&Bye" by Kris Lemsalu. 

In the past, her curatorial research and practice have focused on curatorial ethics. Before joining the Louisiana Museum of Modern Art in Copenhagen as a PhD Fellow (2013-2016), she worked as a researcher in the Max Planck Institute research group "Objects in the Contact Zone: The Cross-Cultural Life of Things".

Before the pandemic, she used to live and work in transit.