Arts Communications Essentials | A Webinar Series with Robin Cembalest
Designed for arts professionals of all levels, this webinar series with Robin Cembalest, former longtime editor of ARTnews, offers training in essential communications skills in a collegial setting. Webinar sessions on content strategy, social media, elevator pitches, artist statements, and promotion share strategies, best practices, and offer valuable one-on-one-feedback.  Sessions in this 2022 series are scheduled for June 9, July 14, August 11, September 15, and October 13 and will not be recorded.
This virtual program is for artists in residence at 18th Street Arts Center and for Borderless members on the Arts Professional tier and above!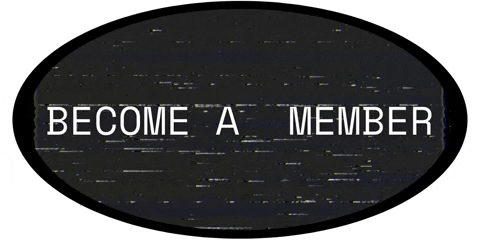 Artists in residence at 18th Street Arts Center, get the Zoom link in the Artist Portal.
Borderless members, get the Zoom link on Patreon or on the Borderless membership portal.
Session 1: Launching Your Content Strategy
Thursday June 9 | 12 pm-1 pm
Online: Zoom
Websites, mailing lists, and social media: artists today have to produce more promotional content than ever before. This introductory class shows artists how to craft their message and disseminate it across various platforms.
Session 2: Social Media for Artists
Thursday July 14 | 12 pm-1 pm
Online: Zoom
Covering Facebook, LinkedIn, Twitter, and Instagram, this class provides an overview of best practices across social media platforms. The class explains how to start and maintain a social media strategy, craft profiles, build networks, and more.
Session 3: Crafting Your Elevator Pitch
Thursday August 11 | 12 pm-1 pm
Online: Zoom
Can you describe your art and projects in 30 seconds? This spoken-word workshop provides exercises and tips for developing the classic Elevator Pitch.
Session 4: Writing Your Artist Statement
Thursday September 15 | 12 pm-1 pm
Online: Zoom
Call it your bio, "about blurb," or statement: Every creative professional needs a paragraph (or two) that sums up their practice. Using examples from various artists, the class offers templates for describing your art practice in about 150 words.
Session 5: Promoting Yourself and Your Art
Thursday October 13 | 12 pm-1 pm
Online: Zoom
This final class in the series unites lessons from the first four to focus on the art of self-promotion. Whether you have a show coming up or you're trying to get one, this workshop gives you strategies to attract the interest of galleries, journalists, curators, collectors and other influencers.
ABOUT ROBIN CEMBALEST:
An early art-world adapter to social media and the former longtime editor of ARTnews, Robin Cembalest has spent her career helping arts professionals to communicate effectively. Over 16 years at the helm of ARTnews, she shepherded the century-old magazine into the digital era, expanding its content and training generations of interns, writers, and editors. In 2014, she launched her business Robin Cembalest Editorial Strategies, working with clients in the nonprofit and market sectors to implement mission-based content. She teaches webinars in arts communications skills at schools, residencies, and organizations, and independently on Eventbrite. An award-winning investigative journalist who has published widely in the art and mainstream press, Cembalest is best known today as @rcembalest, handle of her popular Instagram and Twitter feeds.